New Zealand Based Email Platform
The Lounge Network also provides our Premium Business Web Hosting Plan clients with POP, IMAP, SMTP and Webmail services. This can be setup using your own custom domain name eg. www.yourdomain.co.nz
We are also proud to provide the commercial Atmail webmail platform. Atmail provides a beautiful clean interface, and lots of features which makes it one of the best Webmail systems. The Atmail platform is a great way to connect to your email when you are away from your office.
Simple and Clean Interface
The Atmail webmail platform allows clients to manage their address book online via the web based interface. There is also simple iOS setup for clients who use iPhones, iPads and iPods.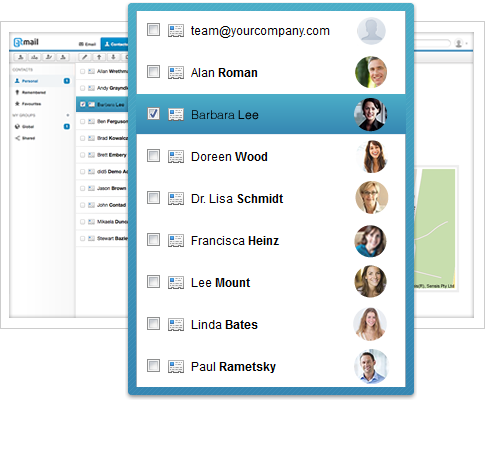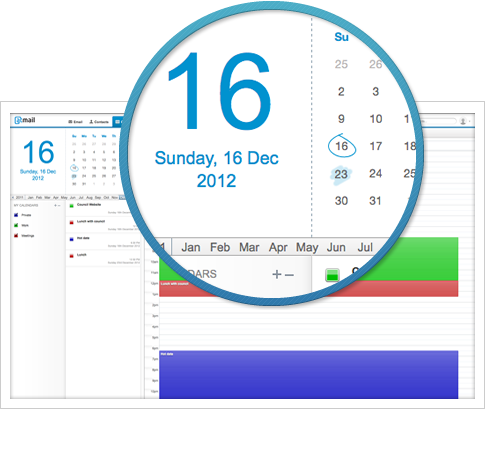 Plan Your Schedule
The Atmail system has a fantastic calendar built right into the webmail interface. Atmail also includes CalDAV, enabling you to access your calendar data through many supported client devices.
Other Business Email Hosting Features
Domain Based Email – Use your own custom domain name for email, me@mydomain.co.nz
New Zealand Servers – Email is hosted on dedicated email servers, based in New Zealand.
Unmetered Mailboxes – Setup as many domain email accounts as you want, within reason. Mailbox storage is set to 5GB per website / plan.
Control Panel – Full Email Management via a web based control panel.
Atmail – Commercial quality web based control panel
IMAP, POP, and SMTP – All the popular email protocols to use in any email client. eg Outlook
Email Forwarding – Direct your email to other email accounts
Virus and Spam protection – Full protection including RBLs and spam filtering

Autoresponders – Setup automated emails to be sent whenever someone emails you.
Ad-Free and Privacy – Unlike many providers, we don't read your email, and we never show you adverts
Secure Encryption Options – SSL encryption techniques hide data during transmission
Daily backups
Read more about our NZ Web Hosting
Please note that our version of Atmail is specially customised for our email servers. Therefore some features may be disabled for compatibility or licensing reasons. Our email systems do not support Microsoft ActiveSync.